Copenhagen has become one of Europe's must-visit cities so more and more visitors are flocking to this vibrant capital city. That said, Copenhagen is an expensive destination and that is reflected in the hostel prices. That's why we've sorted through the city's approximately 20 hostels to find you the best hostels in Copenhagen so you get the most value from your accommodation.
QUICK INFO ABOUT COPENHAGEN HOSTELS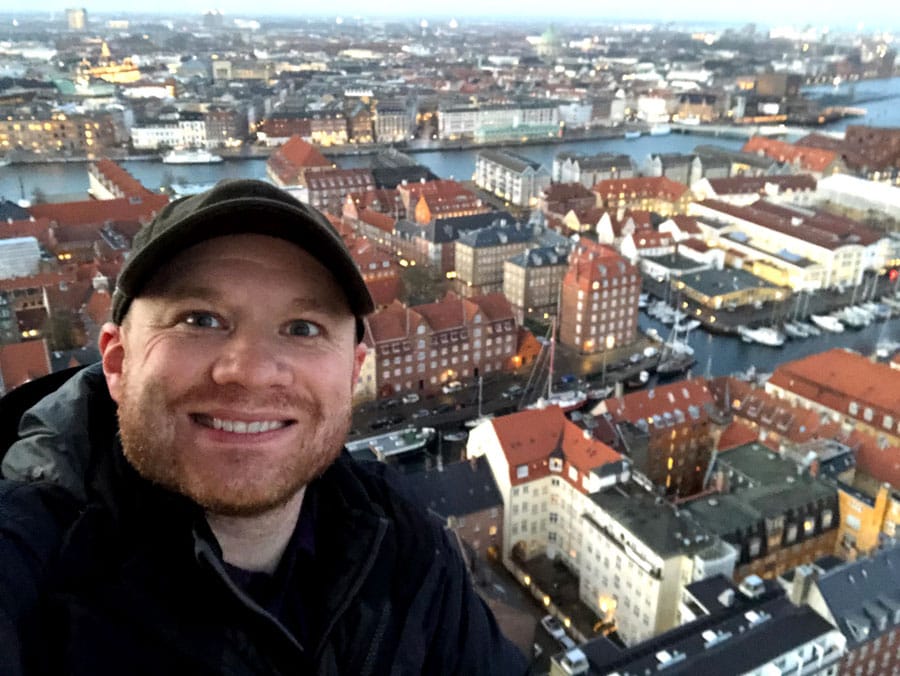 Here are some helpful guidelines to help you pick the perfect hostel.
Average Price For A Hostel Bed in Copenhagen
A bed in a highly-rated hostel will cost anywhere from about €30-€45/night with an average of around €36/night. You might be able to find a cheaper hostel but there's a good chance it will be low quality. NOTE: These are "high-season" prices — off-season prices will be 25%-50% cheaper. Also, prices are often a little more expensive on Friday and Saturday nights than on weeknights. 
Check Hostelworld to get exact prices for your dates.
MORE COPENHAGEN HOSTEL TIPS
Cheap Beds & Good Hostels Go Early: Hostel prices are fairly standardized in Copenhagen but the quality can vary quite a bit. The best options do get booked up quickly — especially in the summer.
Check Location: Most hostels in Copenhagen are centrally located but there are a few located outside the city. Copenhagen does have good public transportation to help you get around quickly.
Private Rooms: Private rooms in hostels can be expensive. In fact, they're sometimes as expensive as a hotel room.
Weekend Rates: Copenhagen is a popular weekend destination so expect to pay extra on Friday and Saturday nights.
Fewer Beds = More Expensive: Most hostels will have dorms with different amounts of beds. In general, the more beds in a room the less expensive it will be.
Check-In Times and Cleaning Times: Many hostels have late check-in times (around 2 pm-4 pm) but nearly all will let you store your bags if you arrive before check-in.
New To Hostels? Check out our Hostels 101 Guide to learn everything you need to know about finding the perfect hostel.
Learn More About Visiting Copenhagen: Check out our Copenhagen Travel Guide to see what to see and where to eat/drink in Copenhagen.
---
Our Picks For The Best Hostels in Copenhagen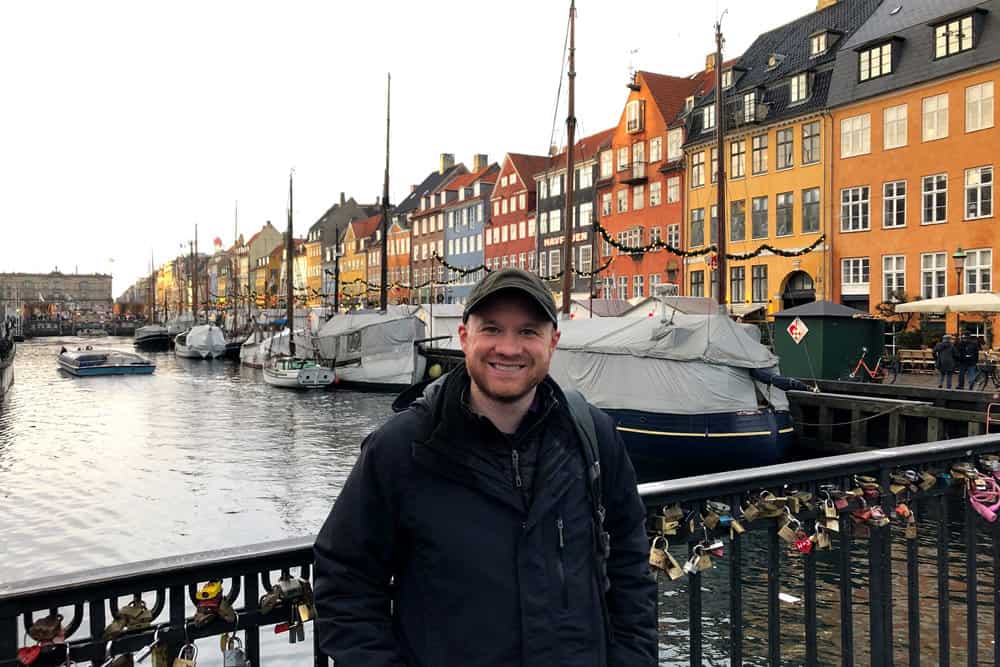 OUR HOSTEL RANKING CRITERIA
Overall Quality: We take a holistic look at the hostel to see the positives and negatives. Our goal is to find amazing hostels that are still affordable.
Location: Most hostels we list will be centrally located.
Price: We try to filter out the super-expensive hostels to help find the best price-to-quality ratio.
Vibe/Atmosphere: Every hostel has a personality. Some are party hostels and some are quiet. We try to note the atmosphere so you can find a place to stay that matches your travel style.
Past Guest Reviews: Every guest has a different experience so we look at the good and the bad. We suggest you take a few minutes to read prior reviews.
We encourage you to check out Hostelworld to do a bit of searching for yourself.
NOTE: All prices listed below are the cheapest option available during the busy (i.e. expensive) season. Prices will often be 10%-20%+ cheaper during the slower seasons.
---
Copenhagen Downtown Hostel
Copenhagen Downtown Hostel has been named the Most Popular Hostel in Copenhagen for multiple years. We love how it's centrally located so you're in the heart of nightlife, restaurants, cafes, shopping, and sightseeing.
The hostel also has a cool bar (with happy hour) and lounge so it's a great hostel for solo travelers or anyone wanting to meet and mingle with other travelers — but it might not be the best place if you want a very quiet hostel. The hostel is also kept spotless and they have hairdryers so that's a nice bonus. On the downside, there isn't a kitchen so you can't save money by cooking your own meals.
---
Urban House Copenhagen by MEININGER
Urban House Copenhagen is another super popular hostel in Copenhagen that gets a lot of love from past guests. It's centrally located (only a two-minute walk from the train station) and close to nightlife/restaurants. The hostel is fairly large but it does a pretty good job of maintaining a welcoming atmosphere (they organize lots of activities).
There is a nice bar/restaurant on-site and there is a big common room and courtyard garden so it isn't too difficult to meet fellow travelers. We also like how they have a self-catering kitchen (but no free breakfast). Some people were put off by the hostel's automated self-check-in because there isn't anyone to welcome you or give you any information about the hostel.
---
Sleep in Heaven Hostel
Sleep In Heaven Hostel is located in a hip neighborhood (Norrebro) that's a bit outside the city center — you'll find lots of cool bars, restaurants, clubs, and shopping. They offer bike rentals or you can take a 15-minute bus ride to the center of town.
The hostel has a chill vibe and the staff is incredibly friendly. They have a nice bar (with 2-for-1 happy hour), and plenty of common areas (including an outdoor beer garden, pool tables, etc.) to meet other travelers. They also offer free walking tours. There isn't a kitchen but Sleep In Heaven is one of the cheapest hostels in Copenhagen so it's an excellent option if you're on a tight budget.
---
Generator Copenhagen Hostel
Generator Copenhagen is an award-winning hostel that's part of the top-rated Generator chain of hostels so you know this is going to be a solid hostel. The Generator Copenhagen is a very large hostel so it does have a bit of a boutique hotel vibe — which means the atmosphere isn't great for meeting other travelers but it's quiet so you're more likely to get a nice night's sleep. This hostel is located in the heart of Copenhagen so you can't really ask for a better location.
The rooms are nice, there is a big bar (with happy hour), and lots of common areas. There isn't a self-catering kitchen or free breakfast but there are lots of cafes/restaurants/supermarkets in the area.
---
Next House Copenhagen Hostel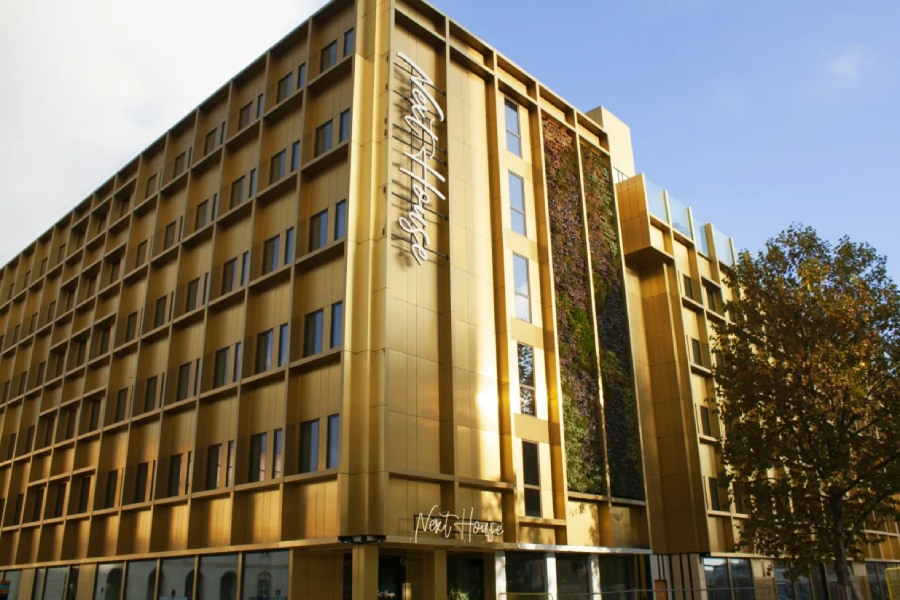 The Next House Hostel is another amazing hostel that gets great reviews for being an upscale hostel with modern amenities and comfortable beds. Next House is a large boutique hostel that has a hotel vibe but it still manages to keep a social atmosphere. The staff does a great job keeping the place clean and they put on many activities.
---
Steel House Copenhagen Hostel
Steel House Copenhagen is a new luxury hostel that's located in the heart of Copenhagen. It's got a cool "industrial chic" design and it's full of modern amenities that you don't normally find in a hostel — an amazing kitchen, pool, gym, bar/cafe, plenty of common areas, movie room, comfortable beds, etc. You can even check in via their App.
Steel House does have a boutique hotel feel but they do a lot of things to help keep the "hostel" vibe — free walking tours, karaoke, yoga classes, a nice bar w/ live music, comfortable places to chill, and more. The main downside is that there is a small fee to access some of the amenities (pool, gym, and kitchen). That said, this is one of the more affordable hostels in Copenhagen so paying a little extra for these amenities isn't a huge deal.
photo credits: Copenhagen Downtown Hostel, Urban House Copenhagen, Sleep In Heaven Hostel, Generator Copenhagen, Steel House Copenhagen
---
MORE HELPFUL TRAVEL ADVICE From The Savvy Backpacker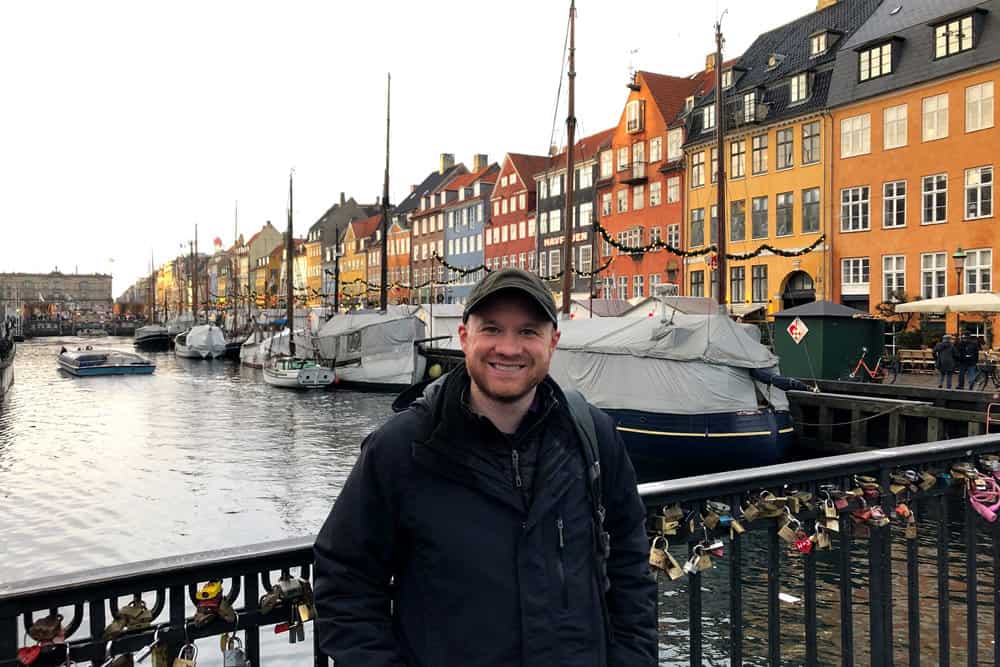 Here are some helpful links to articles that we think you'll find interesting if you're staying in hostels and traveling around Europe on a budget.